RIGOL Classroom Solutions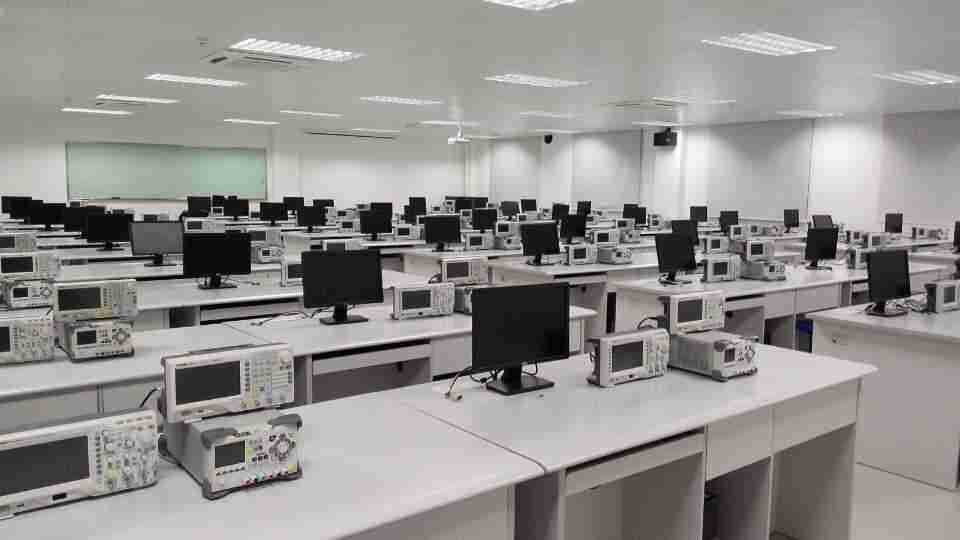 Why are more Educators choosing RIGOL everyday? LEARN     RIGOL provides educators with Tools and Class Content to help students understand understand the basics of Test and Measurement Theory. USE     RIGOL Provides video based content on how to use your instrument allowing students to solve problems on their own and allowing teachers to spend more time teaching theory and less time instructing on how to use the equipment. COLLABORATE     RIGOL provides tools that let you share work, monitor progress and operate remotely. SAVE     RIGOL is committed to providing educators with high quality, modern, performance test solutions at unprecedented prices.  Do not compromise on quality OR quantity.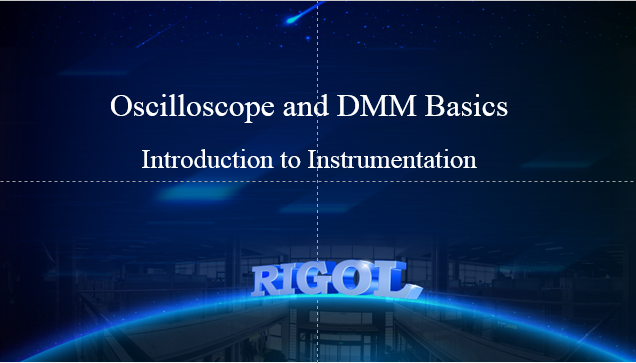 Introduction to Time Domain Measurements
This presentation provides an overview of basic test and measurement theory (Ohms Law, RMS vs Pk to Pk, Circuit Loading, etc) and the fundamental Test and Measurement considerations associated with making these basic measurements.
DOWNLOAD NOW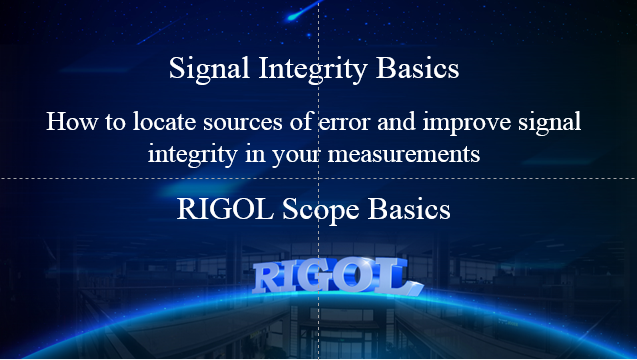 Introduction to Signal Integrity and Scope Basics
This presentation describes key Oscilloscope characteristics and how they effect Signal Integrity. Sample Rate and Sampling Modes, Bandwidth, Risetime, Waveform Capture Rate, and other key attributes are reviewed.
DOWNLOAD NOW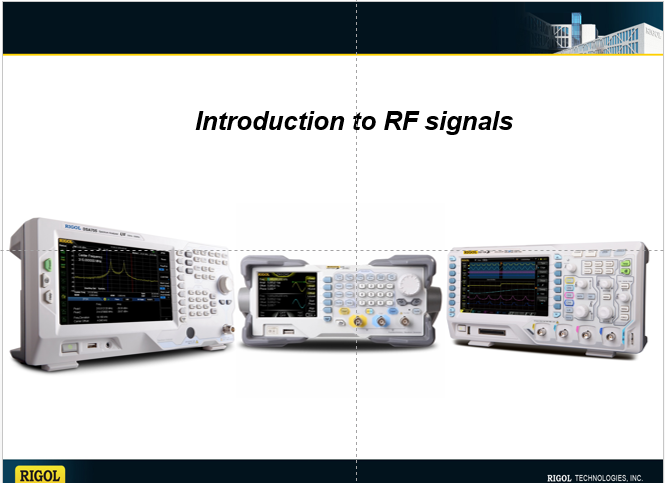 Introduction to RF Signal Analysis
This presentation provides an overview of RF Technology.  Topics include Frequency vs Time Domain, converting amplitude to power, basic modulation analog and digital data transmission, complex digital modulation.


DOWNLOAD NOW
This course includes a series of instrument setup demo files. DOWNLOAD NOW

Watch this presentation presented by Chris Armstrong of RIGOL Technologies HERE
RF Basics Technology Guide
This 120 Page Technology Primer is an excellent resource for basic instruction and as a reference tool.  It provides an introduction to the electromagnetic spectrum, an overview of frequency measurement technology and equipment, as well as overviews of key rf challenges like Component Testing, Transmitter Test, Receiver Test, Spectrum Monitoring and EMI.
DOWNLOAD NOW
Basics of Oscilloscopes  Learning Page
This site contains over 40 videos covering oscilloscope fundamentals and "how to" explanations of all the key oscilloscope features and capabilities.  Built around the DS1000Z Oscilloscope it is a great resource for answering student questions.  Definitions and Concepts, Triggering, Signal Integrity, Advanced Analysis and Connectivity and Data Management are all explored.  Feel free to re purpose any of this content in your classroom activity.
VISIT NOW
Introductory Lab Guide
Developed at Shippensburg University, one of RIGOL's early EDU adopters, this basic lab guide is a step by step Scope tutorial. It includes instruction, experimentation and knowledge review. It is available for download or contact us for an editable version to incorporate into your class guides.

DOWNLOAD NOW
Advanced Lab Guide
Developed at Shippensburg University,  one of RIGOL's early EDU adopters, this second part of the lab curriculum focuses on more advanced analysis capabilities of the scope.  Logic Analysis, Protocol Analysis and Advanced Math Concepts are included.  Like the basic guide this is a step by step tutorial including instruction, experimentation and knowledge review.  It is available for download or contact us for an editable version to incorporate into your class guides.

DOWNLOAD NOW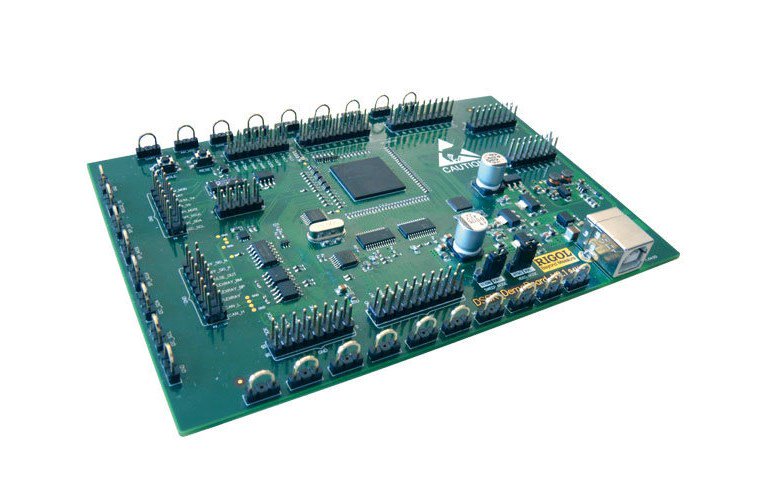 Oscilloscope Reference Board
With a multitude of signal types, errors, serial traffic and digital traffic the RIGOL DK-DS6000 demo board makes designing experiments and exploring your oscilloscope simple. Download the demo guide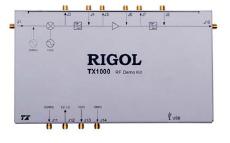 RF Reference Demo Kits
Simply and effectively set up RF experiments and lab exercises. Model Tx or Rx tests, evaluate filter and ampliefier performance, characterize devices. These simple, powerful demo tools are integrated with our DSA800 Spectrum Analyzer for simple control and test integration
DOWNLOAD Tx Demo Guide DOWNLOAD Rx Demo Guide
The RIGOL EDU Bench
Engineering students require access to advanced instrumentation for both theoretical instruction on electronic principles and hands on lab experimentation. The RIGOL EDU Bench starts at just $654. This is a 60-70% saving off the price of some other brands. We encourage you to compare price, performance, and feature set of the RIGOL bench.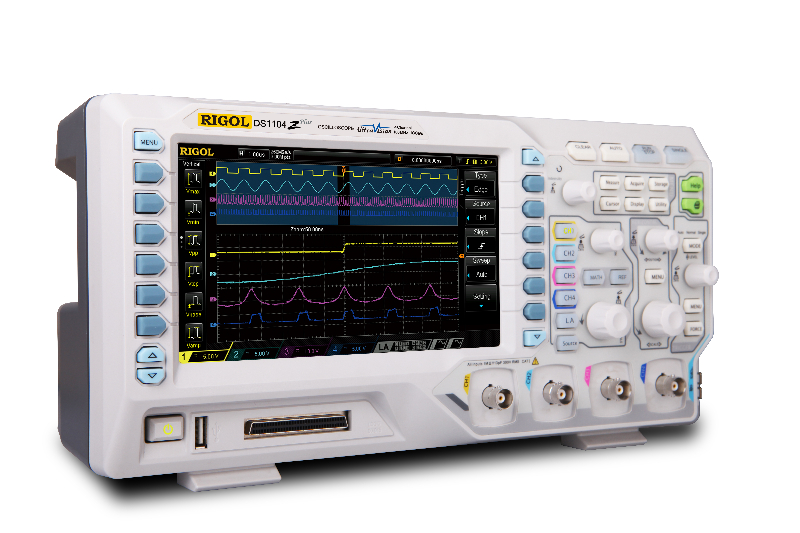 RIGOL DS1000Z Series Digital Oscilloscope
50MHz to 100MHz 1GSa/sec Sampling 24MPts Record Length 4 Analog Channels Serial Decode (included) Advanced Triggering Record Mode (segmented memory) MSO Options Integrated Source Options Curriculum and Instructional Material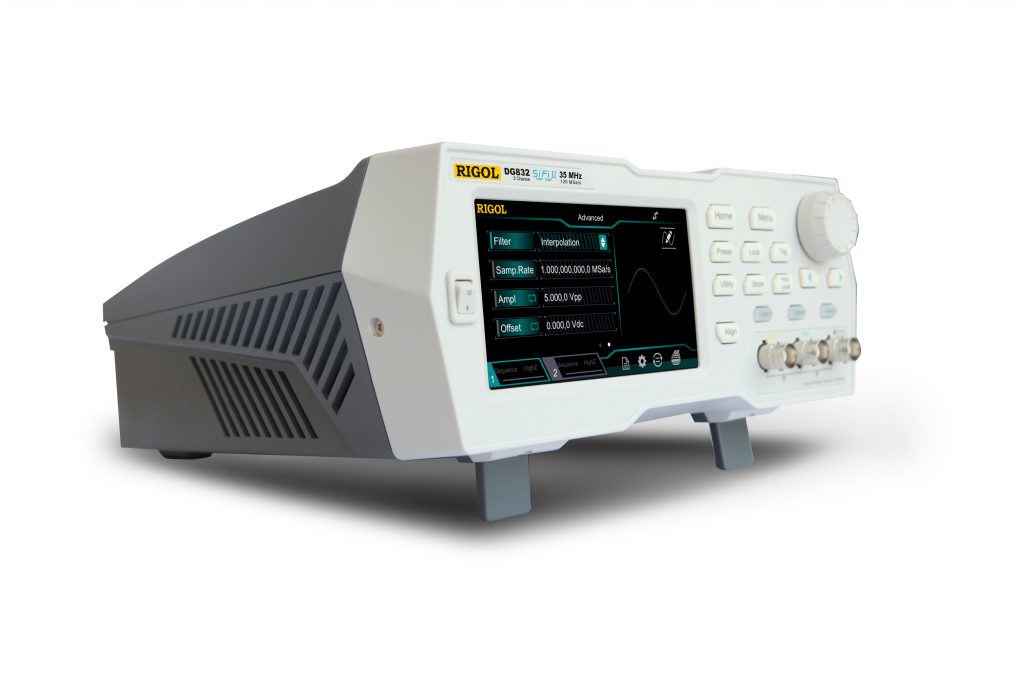 RIGOL DG800 Series Arbitrary Function Generator
16 Bit Resolution on All Models Next Generation Touch Interface 10MHz to 35MHz Frequency Ranges Fanless Cooling for silent operation High Sample Rate and Long Memory Advanced Capabilities like Dual-Tone, Harmonics and Sequencing Complex Integrated Functions like PRBS Patterns and RS232 Generation Enhanced Waveform modes and Signal Fidelity with SiFi II technology
The RIGOL Portfolio
Complete your lab requirements with additional tools from RIGOL. Whether your students need RF Tools to study today's wireless technologies, power analysis solutions to develop their IoT projects, or higher performance instruments for advanced and graduate level experiments, RIGOL delivers educators the same unprecedented value across our entire portfolio. Don't compromise on the quality or quantity of instruments available to your students. Let us help you to insure your students have ready access to solutions for todays technologies.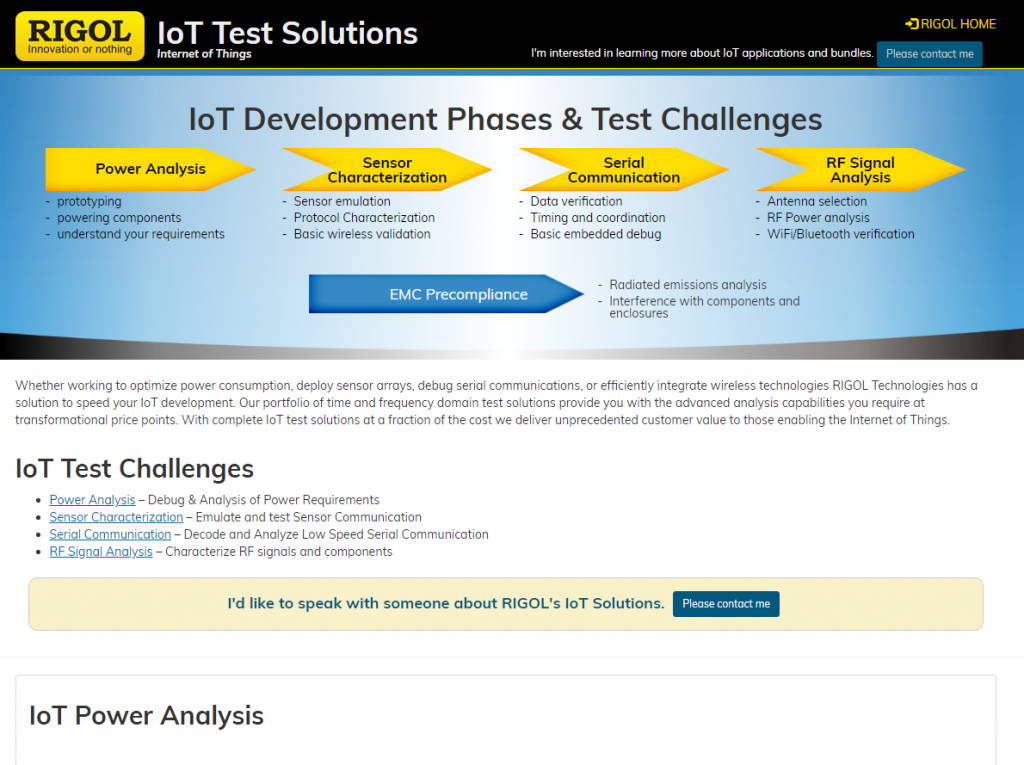 Internet of Things Design and Test Challenges Page
Whether working to optimize power consumption, deploy sensor arrays, debug serial communications, or efficiently integrate wireless technologies RIGOL Technologies has a solution to speed your IoT development. Our IoT Solutions Page provides application content and how to video related to Power Analysis, Sensor Characterization, Serial Communications and RF Signal Analysis. VISIT THE PAGE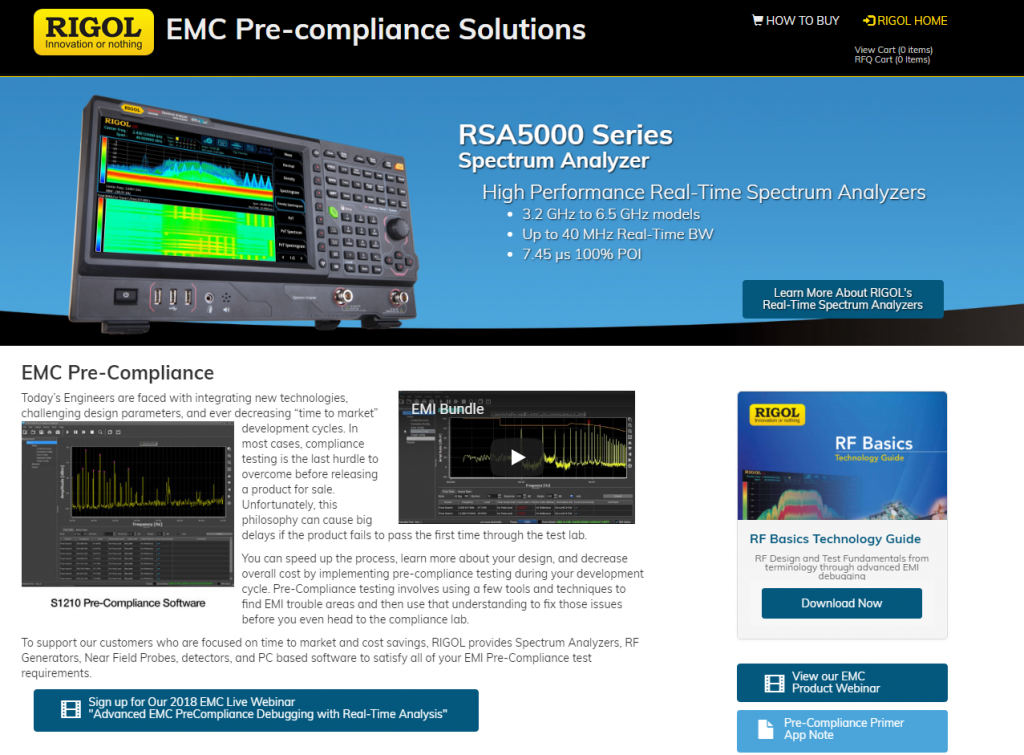 Electro-Magnetic Compliance Test Solutions Page
Bringing products to market requires extensive compliance testing for radiated emissions, conducted emissions, and Immunity.  This site provides your students with insight into this expanding discipline with RIGOL's EMI Pre-Compliance solutions. VISIT THE PAGE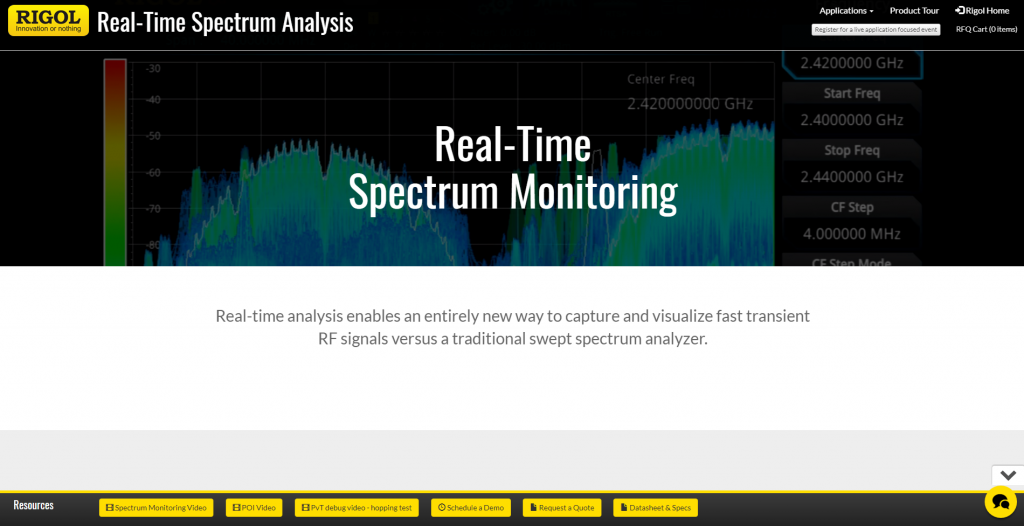 Real Time Spectrum Monitoring Solutions Page
With today's crowded commercial wireless bands being able to quickly capture, identify, isolate, and analyze signals of interest has never been more important or challenging. See how RIGOLs Spectrum Monitoring solutions help your student identify fast transient signals in a crowded spectrum. VISIT THE PAGE